1 tag
2 tags
An Asian Holiday Gathering
I love rituals, I have fear of being alone during the holidays, and I love dinner parties. But I've never been able to connect with the the Asian family holiday tradition of having huge potlucks with friends - ones in which parents (usually the overbearing mother) subject their entire family to while their children begrudgingly attend out of loyalty or lack of choice. I have been a victim of...
1 tag
Come Work With Me →
Recently our little team finished Y Combinator and raised more money than we can fit under our beds. Long story short, we're hiring for positions in our beautiful, charming San Francisco office.  We believe in empowering people to make a living doing what they love and creating a world where having a passion in something is your source of financial stability. Technology should make our...
4 tags
Prop C and Prop E in November 2012
Everyone besides the people I know who are super involved in SPUR has been super quiet about these measures on the ballot, maybe because the election is still a few months away or maybe because everyone is just talking about the presidential election these days. It is, after all, much more entertaining. Prop C and Prop E are some of the most important city-wide items on the ballot this...
3 tags
Classic Community Tourism Cycle →
We've seen this happen over and over again, which is why things like Airbnb and Vayable are important, focusing on benefiting local communities by re-allocating tourism dollars in neighborhoods and to people who otherwise don't benefit from it.  Stage 1: Communities build small bungalows for local tourism. Residential houses are renovated and converted into small hotels and boarding...
5 tags
On preservation as the end of life
Preservation is something I have mixed feelings about. On one hand, historical and natural heritage is important and should be celebrated; I love the feeling of being somewhere with rich stories from years past to tell. The act of preserving something, however, oftentimes kills it and drains away its soul. Take Toledo, Spain, the former capital of Spain, a city of incredible historical and...
2 tags
On Authenticity →
I recently wrote this in the Vayable blog, but I like it, so I'm going to publish it here. Whenever people ask me why they should take Vayable tours, I always talk about the idea of authenticity. Wikipedia defines authenticity as "the truthfulness of origins, attributions, commitments, sincerity, devotion, and intentions." In the modern world "authenticity" can...
1 tag
"If you were successful, somebody along the line gave you some help. There was a..."
– - Obama.  Today was YCombinator Demo Day, and those words have never been so personal and so true. We owe our growth to the gifts that our guides have to share with the world - their lifelong passions that they are able to monetize through our platform. What makes me happiest about our being...
"Sweet are the uses of adversity Which, like the toad, ugly and venomous, Wears..."
– - Shakespeare in As You Like It. I got the last three lines of this made into a wall decal for my room. I like it because it's about resilience and seeing the best out of the worst situations. To me, it's also about creativity and being inspired by the things around you, no matter how...
3 tags
3 tags
3 tags
12 Permaculture Principles of Design
The term "permaculture" is most widely used in talking about sustainable agriculture, designing landscapes after the patterns in nature to yield an abundance of food. The idea is to create an environment that requires little to no human input - grouping together complementary crops and greenery, integrating animals as a source of fertilizer and pesk/weed deterrent, and using renewable...
3 tags
The "I Have a Dream" Vision
Everyone who starts something should have an "I have a dream" vision. It should be what you think the world will be like in five, ten, maybe even twenty years down the line with what you create. It should be unapologetically lofty, maybe even somewhat embarrassingly so. Sometimes you can get lost in the drudge of the day-to-day, but you should always look to this as your light. I am...
3 tags
3 tags
San Francisco at the Forefront of the Sharing... →
Re-posting what I wrote on the Vayablog here because I think this is a very important trend that will change the world. Really.  ————— There have already been some great recaps of this Tuesday's sharing economy panel by Taskrabbit and Shareable, but here's yet another one. We're stoked to be part of the working group that will help shape public policy around this...
2 tags
Five Sites That Will Double Your Productivity
Being one of three full-time people at a startup is hard. It feels like if you're not working all the time, then you're falling behind, which can be really tough on your sanity and social life. There are also those necessary tasks like creating lists, doing online research, or even getting your cleaning done that you feel like you're wasting your time on. Well, here's a...
2 tags
3 tags
4 tags
3 tags
3 tags
3 tags
3 tags
3 tags
1 tag
2011 ended a couple of days ago, and I think it's been one of my favorite years yet! This year I went all over Spain from quaint towns to big cities, visited the countryside in Portugal, worked on a farm in Costa Rica, lived in New York City during the muggy month of August, snorkeled in Hawaii, and ended the year in rainy Portland. It was a year of risk-taking, perseverance, inspiration,...
3 tags
Steve Jobs Biography
I finished the Steve Jobs biography on my flight back from Hawaii but have been procrastinating about writing my thoughts down until now. I'm currently in a cute French patisserie in Portland sipping on a variety of dessert wines. The biography is a great feat, delving into the life of such a colossal figure in business and history, whose impact has shaped the present and future of how we...
3 tags
3 tags
3 tags
3 tags
3 tags
3 tags
2 tags
Watch
The Polynesian Cultural Center is a strange place that is part theme park, part living museum. While I appreciate the idea of preserving local culture, they do it in an inauthentic way that feels exploitative and overly manufactured. I have mixed feelings about it, though, because the center also provides opportunity to those who might otherwise not be able to get an education or travel to the...
3 tags
4 tags
2 tags
3 tags
4 tags
4 tags
2 tags
2 tags
1 tag
Airbnb: Our First Round of Funding
The other day I spoke with my best friend from college who is thinking about quitting her cushy job and striking out to do what she's passionate about. "It's paralyzing," she said, "I don't know how you did it." Maybe it was part of feeling entitled as a millennial, but for me it was a matter of survival. I wanted to feel alive again. In the beginning,...
1 tag
On Selling Out
Him: Well the selling price is the only thing that matters.
(pause)
Him: Unless you really believe that you're like, changing the world.
Me: Isn't that the point of all this?
3 tags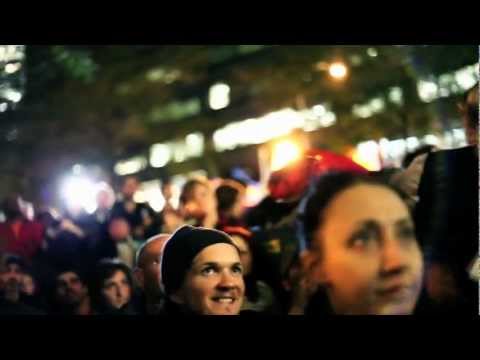 3 tags
Explorations in Culture: A Monthly Column →
Cross-posed from the Vayable blog!  Over the last couple of weeks, all of us at Vayable talked about starting our own monthly columns in the Vayablog, and I'm kicking mine off with this post! We thought about what personally motivates all of us to work on Vayable, and a common theme was "keeping culture alive." That is at the heart of Vayable, and everyone had a travel...
1 tag